Last week's OneDirectory release was all about location.
Here's an overview of what's new:
Addresses on profiles 📍
Employee profiles now show the employee's address, pulled from their Office 365 user profile information, and also shows a map.
Clicking on the map opens a fully browsable map view of that location, right in your employee directory.
Full map view 🗺️
OneDirectory now has a built-in map view to allow you to browse addresses without leaving the app. As expected you can scroll, zoom, flip to satellite view and street view etc. directly within your employee directory.
List view improvements 📝
We made a few improvements to the list view, including tooltips on email and contact numbers, reordered columns, improved column widths, and better text wrapping.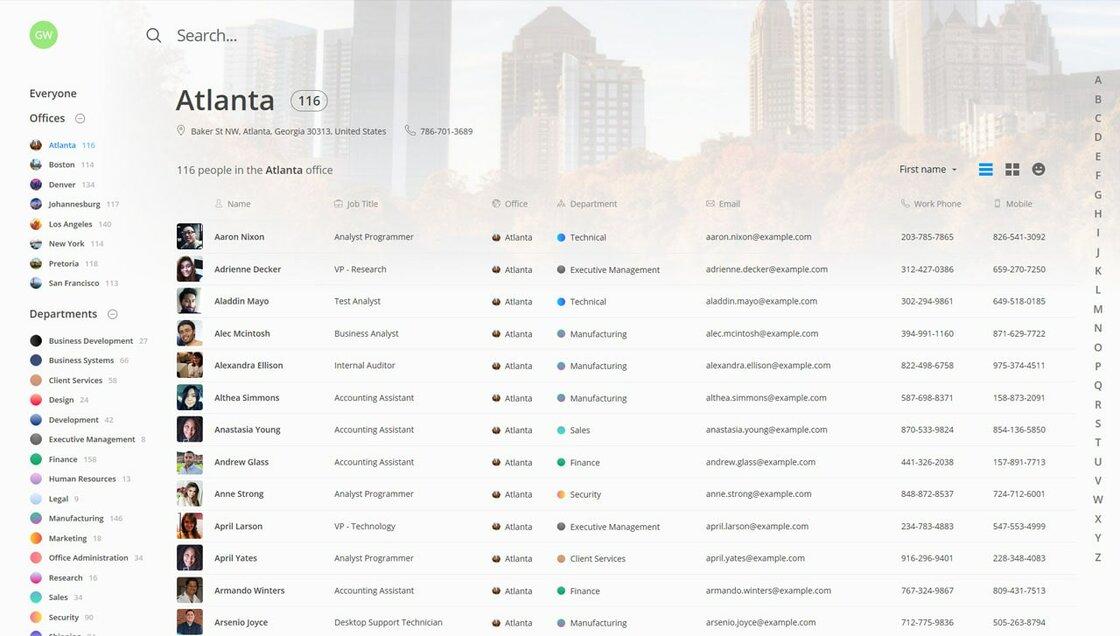 And if you have custom fields enabled you'll now see these show in your list views. Previously custom fields were only displayed on the employee profiles.
Other updates and fixes 👏🎉
Improved address formatting throughout the app
Added City field to Address section on Profile Insights
Clicking the office address on an Office homepage will show the full map view
Profiles now show an avatar instead of the "generic person" image, if the user doesn't have a profile pic
Fix: Changed "Location" to "Office" in the sort drop-down